Custom AI systems to automate and improve nearly any visual process.
Whatever your industry or process, if you need to analyze visual data to make decisions, we can help you do it more accurately, efficiently, and consistently.
Quality Control
Inspection
Monitoring
Sorting and Counting
Classification
More
Need to inspect shelled eggs for hairline cracks without spreading contamination? Or detect foreign objects in food processing? Or check manufactured goods for defects based on specified tolerances? Whatever you're producing, we can help.
---
Need to automate industrial rope inspections between physical visits? Or monitor processing line equipment for wear and tear? Whatever you need to inspect, whether indoors or outdoors, we can help.
---
Need to monitor live poultry to optimize diet and mitigate health risks? Or track crowd movements to augment security or optimize a retail setup? Whatever you need to monitor, we can help. In a farm, in a mall, wherever.
---
Need to count and sort eggs by size or color? Or group vegetables or seeds by size and condition? Or manage a rockstar who needs 1000 brown M&M's at 3am? Whatever you need to sort and count, we can help.
---
Need to classify a bird's species based off a user submitted photo? Or instantly recognize a type of plant or distinguish between types of cars on a road? Whatever you need to classify, we can help. In the factory, in nature, or wherever.
---
What can we help you with?
Don't see your process listed here? No worries. We can automate and improve just about any process that involves analyzing visual data to make decisions.
---
Imaging expertise
Lighting, aperture, spectral range and other variables make a huge difference in finding the slightest defects or traits. We optimize it all for outstanding accuracy.
Domain expertise
The lab is neat, but real environments can be chaotic. We learn the intricacies and quirks of your process and build a system to thrive in the real world.
Tailored approach
We customize our algorithm to each specific challenge, and build software that accounts for what you need now, not what we've built in the past.
Deeper algorithms
We train more layers into our algorithm and apply more edge cases. The result is unparalleled accuracy and reliability.
Universal integration
We integrate with whatever machinery or software you're currently using to run your process.
Flexible platform
Edge, on-prem, cloud, hybrid. Two million images a day or ten a week. Whatever platform and capacity you need, we can deliver.
We helped Sanovo revolutionize egg inspection
"This new and special designed artificial neural network algorithm, embedded in advanced, super high performing hardware, has made a revolutionary change to the future of egg crack detection."
Jan Holm Holst, R&D Director, SANOVO
We helped iBird reach #1 in the AppStore
"LOVE the Photo Sleuth. You can take a fuzzy or wobbly picture (way less than clear) and it still recognizes the bird. Fantastic."
iBird Photo Sleuth App user
900+
Different bird species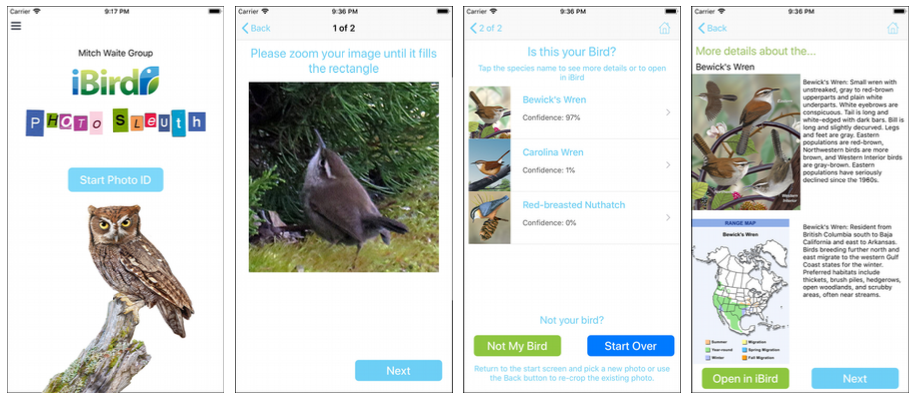 What can we help you with?
Reach out for a free 30 minute call to discuss your challenge and see if we're a good match.